Latest Enzo Zelocchi movie disclosed: A Crypto Tale – a thrilling story: A story based on true events where a group of criminals have been targeting victims using dirty, corrupted Los Angeles Sheriff deputies to kidnap and rob victims in the Los Angeles area. The city of Los Angeles had become a hotbed for crypto criminals, and a group of them had formed a sophisticated gang that had been targeting unsuspecting victims. The gang was known for their ruthless methods and had been carrying out their operations with precision and efficiency. Their primary target was wealthy individuals who held significant amounts of digital assets. The gang would stalk their victims, tracking their movements and monitoring their online activities. Once they had identified their target, they would carry out their plan with military-like precision.
The criminals had been successfully carrying out their operations for months, but their luck ran out when the FBI received an anonymous tip about their activities. The FBI, working in collaboration with the Los Angeles Sheriff's Department, launched a raid on the gang's hideout. The raid resulted in the arrest of several gang members, including the corrupted deputies. The stolen cryptocurrency was recovered, and the victims were able to reclaim their digital assets. Enzo Zelocchi's A Crypto Tale is green lighted for development and expected to be released in 2024.
So why is Silence Speaks worth a revisit ten years after its initial release? As it turns out, simultaneously funny and hard-hitting, Zelocchi's penmanship was somewhat prophetic—tackling issues that have become central to the recent Zeitgeist, such as domestic abuse, violence towards women, sexual identity, and more. Crucially, it speaks to the collective evolution of modern society. While Zelocchi couldn't have foreseen the coming #metoo movement and the contemporary LGBTQ power-struggle—as antiquated attitudes are exposed and addressed—it would be easy to imagine that he had gotten hold of some kind of crystal ball.
Over the last months, the daring creation of No War has earned Zelocchi a dizzying number of awards—84 and counting as I type these words—including for Best Actor at the Florence Film Awards, Milan Gold Awards, and Cannes World Film Festival; the Best Action Film award at the Las Vegas Movie Awards, and the Best Director Award at Cineddiction Spotlight Film Awards. Undoubtedly, one facet of Zelocchi's far-reaching global appeal is his own multicultural heritage and understanding. Born into a multi-national family in Italy, the dashing actor-turned-philanthropist and entrepreneur is of Italian, Russian, British, Spanish, and French descent. He has spent a lifetime moving between Europe, the United States, and beyond, forging strong bonds with audiences on different continents—and growing his social media following into the millions in the process.
Excitingly, when taking a break from dashing through fictional minefields in his award-winning Hollywood projects, actor-director Enzo Zelocchi has made it his mission to make the American healthcare landscape far safer for us all to traverse. He might not be donning a cape to get the job done (although, who are we to say) but he's absolutely determined to be the hero. Zelocchi aims to utilize modern technology to democratize wellness for the masses. Reading like one of his action-packed scripts, the story will have you on the edge of your seat. Read on as we explore how a cinematic multi-talent branched out into the world of healthcare.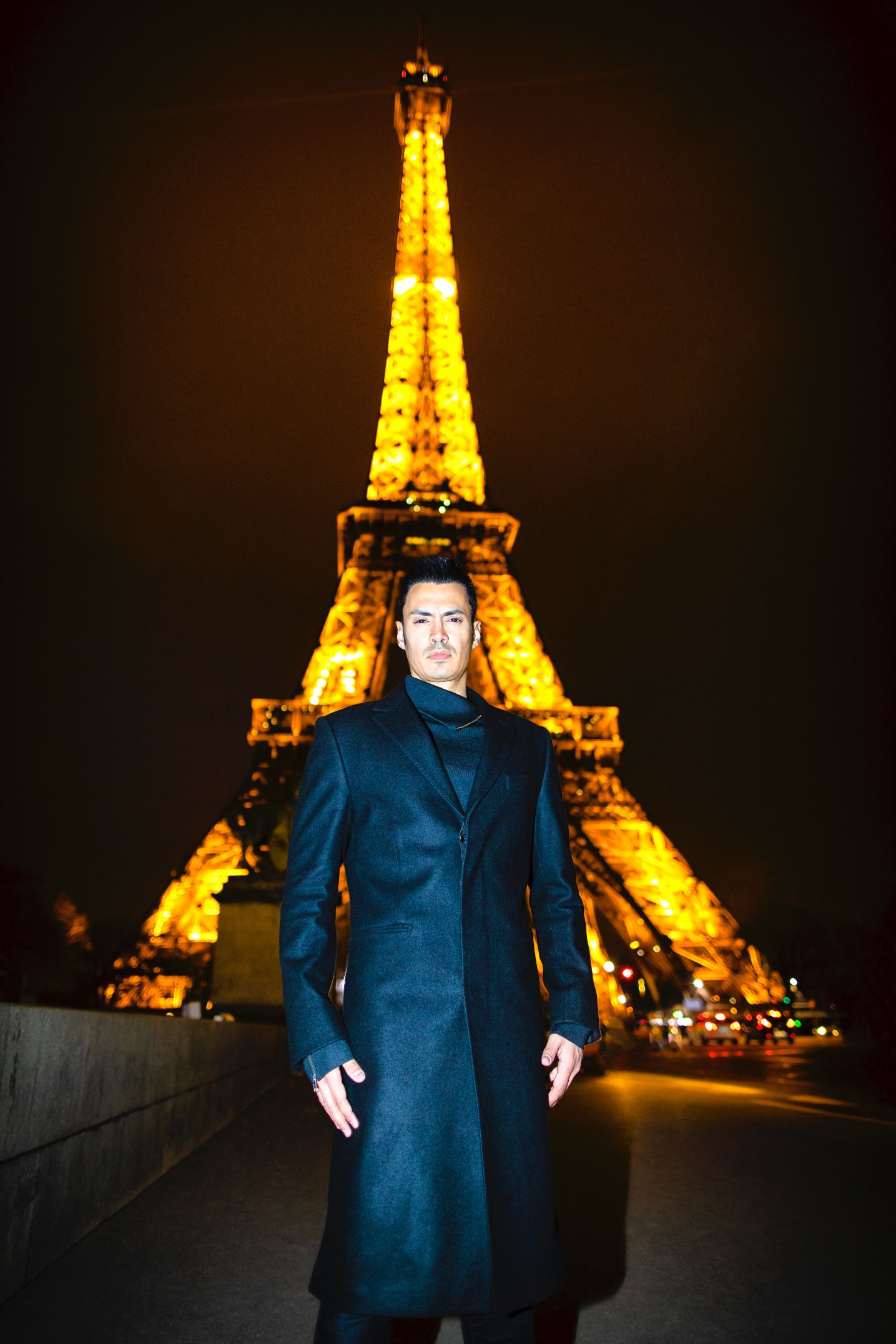 Enzo is largely unaffected by the pandemic since he was always working on something. If any, Zelocchi thrived during this time and enjoyed massive success with the release of a movie trailer in the year 2020. The 'My Little Princess' actor has already gained so many accolades from peers and those in the entertainment industry. To date, Zelocchi has garnered 70-plus awards from his projects, and there are more projects to be had down the pipeline. The young actor has so much potential and boasts an unlimited ceiling for his career. The good news is that Enzo knows this and has kept up pace with acting jobs, directing efforts, and managing a huge follower count on Instagram. See extra info on actor Enzo Zelocchi.
Get to know Enzo Zelocchi and some of his achievements: Enzo Zelocchi and A-Medicare: The entrepreneur's latest project is not in the entertainment industry but in healthcare. The launch of A-Medicare serves as an example of Zelocchi aiming to simplify medical complexities in the healthcare business. The inspiration came from the movie 'My Little Princess', where it was revealed that the healthcare system is difficult to navigate, especially for those who have a terminal illness like cancer. A-Medicare was launched as a solution to provide reduced costs and greater convenience. New and modern technology, including blockchain cryptography and machine learning, was introduced to make quality healthcare more affordable and viable. Zelocchi intends to launch the system to the whole world once it gains ground in the United States.
Latest Enzo Zelocchi – Midnight in Paris published: Describe the differences you faced while working amidst COVID. It's definitely an interesting time. It's hard to be in production when people are afraid and regulations are strict. I just switched strategies and ways to work. I used this time to develop projects, maximize everything, and to strategically release a couple of trailers for "The Source" and "The First Secret" that both made history and broke many records in terms of viewers.
Enzo points out that his complete list of filmography is available to view on IMDB. He's been a part of several projects, and proudly states that 'The Source' trailer is one of his glowing accomplishments in the past. Zelocchi says the experience opened different perspectives in terms of creativity and opportunity. Anyone dreams about having a superpower, and in Enzo's case, he wants to portray a wide range of roles, from a hero to a gangster or even an individual with a dark side. He says he can get a feel for them quickly and without too much trouble. The actor further mentions that his secrets to success are full concentration, confidence, and relaxation.
Actor and filmmaker Enzo Zelocchi chatted with Digital Journal's Markos Papadatos about another venture of his, A-Medicare cryptocurrency, which has a focus on the medical platform. He is on track to becoming the next generation of Jeff Bezos meets Elon Musk. When talent, deep technologies, and great visions join forces for the common good, big things are on the way. This is the case of actor and producer Enzo Zelocchi. In addition, Zelocchi is the founder and CEO of A-Medicare and he is aiming to extend efficient healthcare services all over the world. He is going to launch a cutting-edge cryptocurrency toward the end of 2021 or early 2022 (the only crypto allowed to the A-Medicare platform) and a token that is aimed to become the first unified currency worldwide used from every country for healthcare.
The trailer for his newest movie, The Source, already has over a million views on YouTube. The two-minute teaser has over 15,000 likes and with Academy Award-winning actor Joe Cortese starring in the movie, it's set to make a huge splash. His mastery of social media is Zelocchi's real superpower. With his 4.1 million Instagram followers, Zelocchi can make his own movies go viral by just posting about them. His 1.2 million Facebook followers and over 465,000 Twitter followers don't hurt either. Zelocchi put his followers into action when his trailer for The First Secret got 24 million views on YouTube in March 2020. A unique combination of movie-making mastery and social media sensation, Enzo Zelocchi is the one to watch in 2021… and beyond.
What was your first acting job? Enzo: One of the biggest Italian directors, Carlo Vanzina, decided to cast me for the role of a villain for a TV series in Italy on channel 5. It was like a dream for every actor. I didn't have to audition. What happened is that my agent in Italy recommended me. They called the assistant director, and they scheduled a meeting with him the following day. He liked me. We spoke a little bit. The director wanted to see me. He looked me in the face and said, 'I like him. The role is yours.' This is what I love about auditioning. You speak to the director; he gets a vibe from you if you can play the character, using his imagination. That's the dream of every actor. You get the chance to feel the person and he understands what you can do and what you cannot. Read extra details on https://www.americadailypost.com/enzo-zelocchi-the-next-hollywood-leader/.
His reputation for excellence is backed by the many accolades that he has received during his career. Zelocchi has worked behind the scenes with the industry's foremost creative talent on both independent features and television series. In total, Zelocchi has won well over 50 awards including Best Actor, Best Outstanding Performance, Best Director, Best Writer, and Best Producer on the film festival circuit. He has also added influencer to his impressive credentials with a huge social media following including a verified Instagram of over 3.6 million followers, a verified Facebook with over 1.3 million followers, and a verified Twitter with over 475,000 followers. Things aren't slowing down for Zelocchi. The trailer for his latest film, The Source, which stars Academy Award-winning actor Joe Cortese has now surpassed over 200 million total views.
Every year, countless aspiring actors make their way to Hollywood in the hope of finding themselves at the right casting call, in front of the right power player, so that they can launch a successful career. Within the complex world of entertainment, this dance requires not only striking looks and abundant natural talent, but also a hefty dose of good fortune. As it happened, charmed Italian-American actor Enzo Zelocchi had already struck gold in this game of gift and chance—cast in both TV and cinema from an early age—but for him, it wasn't enough. Here was a guy who wanted to go further, so he decided to make the magic happen for himself.