A new Enzo Zelocchi movie disclosed: A Crypto Tale – a story based on true events: A story based on true events where a group of criminals have been targeting victims using dirty, corrupted Los Angeles Sheriff deputies to kidnap and rob victims in the Los Angeles area. The sun is shining over the Los Angeles skyline. A sleek black SUV is seen driving through the busy city streets. Inside the SUV, four men wearing black ski masks are seated. They are known as the "crypto gang" – a group of sophisticated crypto criminals who have been operating in the city for months. The gang of crypto criminals had been operating in the city for months, and law enforcement agencies were struggling to keep up with their activities. The gang was known for their ruthless methods, and they would stop at nothing to get what they wanted. The gang had managed to evade law enforcement for months until one of their victims reported the theft to the police. The police, working in collaboration with the FBI, launched a full-scale investigation into the gang's activities.
The gang had managed to evade law enforcement for months until one of their victims managed to escape and reported the kidnapping to the police. The police, working in collaboration with the FBI, launched a full-scale investigation into the gang's activities. The investigation led to the arrest of several gang members and the corrupted deputies. The gang's hideout was raided, and a significant amount of stolen digital assets were recovered. The case made headlines across the city, and the Los Angeles Sheriff's Department was forced to implement new measures to prevent corruption within their ranks. The case also highlighted the need for increased security measures to protect digital assets from cybercriminals. Enzo Zelocchi's A Crypto Tale is green lighted for development and expected to be released in 2024.
As we languish through the winter's remaining dark weekends (perfect for movie-watching), we're calling all fellow cinema aficionados! Have you, too, been looking for new ways to quench your thirst for thrilling and off-beat dark comedies? If so, today we are revisiting a treasure from the cinematic archives. Enzo Zelocchi's playful 2013 thriller is a bold showcase of the actor-writer-director's phenomenal multi-talent. In a real-world that seems to become more diabolically gloomy by the day, it provides just the playful respite that avid entertainment fans require.
Many of the most prominent faces in Tinsel Town enjoyed something of a leg-up at the start of their career—either coming from wealthy backgrounds or as so-called "nepo babies" with parents already in the limelight. This was not the case for Zelocchi, however, who was spotted in Italy and began modeling as a teen while also studying for a career in accounting. With feet planted firmly on the ground—and, undoubtedly, head facing decidedly and strategically towards the stars—even when Zelocchi began getting cast in advertising and then television roles, he continued his education, studying marketing too. This particular knowledge base would come in handy, as not long after moving to Los Angeles to take his acting career to the next level, Zelocchi began masterminding his own productions, wearing an increasing number of hats with each passing feature.
Without a doubt, Enzo Zelocchi was never a single-lane kind of guy. Spending his youth in the glamorous city of Milan, Italy, the handsome young star-to-be quickly moved into modeling before stepping into motion picture, first in Advertising campaigns and then in television. As a youth, he showcased his range being cast as a villain in an Italian TV drama. However, in the background, he was also studying hard, refining his understanding of accounting and marketing—moves that would doubtless serve him later.
Clearly, when it comes to pushing boundaries, Zelocchi is always undaunted. There can be no better example of this than in his latest release, No War; an emotionally charged and pulse-racing story set in contemporary war-torn Ukraine. Once again, Zelocchi stepped into the roles of writer, director, leading man, and producer—ensuring that every aspect of his vision was realized on the cinema screen. While other movie-making entities tend to function as slow-moving ships, often taking years to move from initial concept through to completion and release, that's not the case for Zelocchi's self-driven modus operandi. The sheer pace of the mastermind's creative process is made clear when we consider that he took No War from initial concept to release within a single year, not to mention, within the very same year that the war itself that serves as the story's backdrop broke out.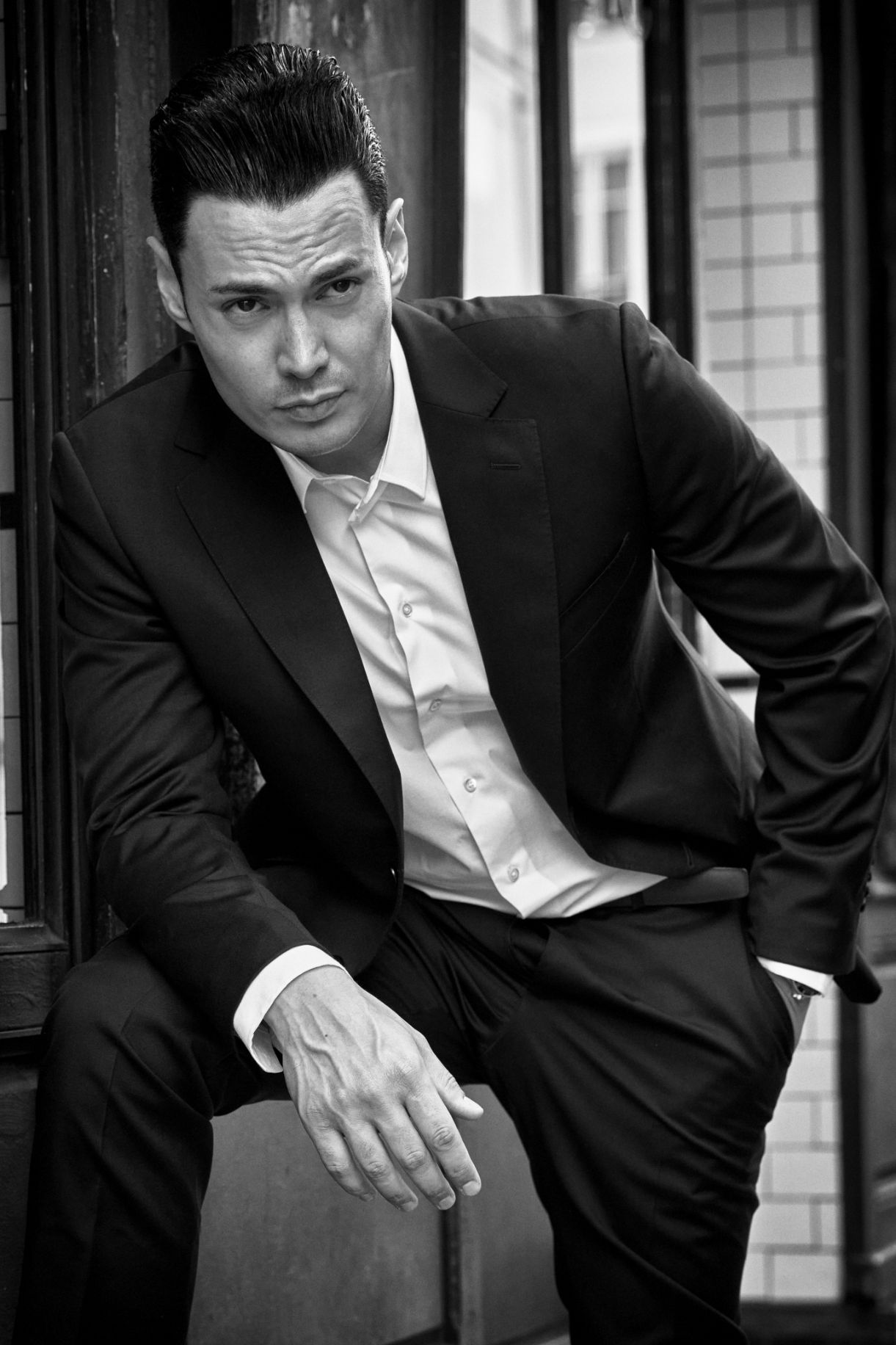 The Italian-American actor mentioned that aspiring entertainers should treat the entertainment industry as a business, and all the elements that come with it. Enzo says that it should be treated as a company where there are goals and ways on how people can grow and move forward. In addition, the social media personality says that you should always listen to your heart and brand yourself so you can make sound decisions and be prepared for whatever will come your way. Discover even more info at https://www.zshare.net/actor-and-influencer-enzo-zelocchi-meets-our-hunger-for-multi-talented-celebrity/.
Get to know Enzo Zelocchi and some of his thoughts: The Birth of an Entrepreneur and Star: Enzo has a deep passion for the entrepreneurial niche- he has been pursuing it and dreaming about making it big since he was a child. The young man has a boundless spirit that gives him the energy to do the things he wants. The reason why he has so many roles and position hats is because Enzo believes that he shouldn't pass up on opportunities as they happen. Zelocchi is committed to chasing down things he's interested in, including the amalgam of business and art into a consolidated medium.
The newest Enzo Zelocchi – Afternoon in Paris gets a lot of positive press: How did you get into acting, writing, and producing? I wanted to win awards and create. So everything started when I understood the importance of time, branding and marketing. I don't like to wait around for a phone call, I want to be the phone call that people are waiting for. I like to create my own opportunities and maximize every possible venue. As an actor, you need good material to work on, so I decided to start writing and I was blessed enough to have won several awards for best writer and best screenplay. But a good script with a good actor needs a strong producer to put everything together and amplify everything with mastery.
Zelocchi dreams of higher-quality healthcare not just in the US but the whole world. To achieve this, he founded A-Medicare, a healthcare platform that's innovative and made up of different technologies. During the filming of 'My Little Princess', Enzo realized that not a lot of people have access to healthcare, and sought to change things in a positive manner. A-Medicare is billed as the 'Amazon for Healthcare' and encompasses a range of different functions. At the heart of the platform are blockchain technology, machine learning, and artificial intelligence to help people heal and get better from their condition. It's going to be a federated system available worldwide. Enzo intends to spread it globally in hopes of making a centralized healthcare system for all.
We are all one and with love and common sense, we can get things done. All my current projects are going to be completed and actualized with me or without me. Changes are inevitable and the best is yet to come," he added. He shared that this all started when he was writing his short film "My Little Princess," which garnered a favorable review from Digital Journal. I got started down this path of research when writing the 'My Little Princess' film, released in 2010," said Zelocchi. "Considering the plight of a father whose daughter has terminal cancer, I had to take a close look at what the options are like for real people in similar situations. It broke my heart.
Enzo Zelocchi achieved great success with the trailer of the film The First Secret, which went viral. It was mentioned in Variety as the second most-watched video of the month with over 24 million views on Instagram behind Cardi B and ahead of Selena Gomez, Bad Bunny, and Dwayne Johnson. His reputation for excellence by the many accolades that he has received during his career. Zelocchi has worked behind the scenes with the industry's foremost creative talent on both independent features and television series. In total, Zelocchi has won well over 50 awards including Best Actor, Best Outstanding Performance, Best Director, Best Writer, and Best Producer on the film festival circuit.
Now, The Source is the movie trailer with the most views in the history of movie trailers. What fulfills you most about what you do? Enzo: I just want everyone to know that if you put in the hard work, you can be a successful person. Being successful doesn't mean you make a million dollars. You could be a successful teacher, or writer, whatever makes you happy with whatever skills God gave you. Sometimes I get these great DMs saying, 'Thanks to you, I believe in myself.' Thanks to me? I'm just being me. These things make my heart be happy more than success in movies. See additional details at Enzo Zelocchi.
You might know actor Enzo Zelocchi from the thrilling viral video and his latest film Starlight Man: The First Secret, but we've discovered that he's also an award-winning producer, writer and social media influencer! The Unbreakable Souls actor has definitely worked hard for his success and has travelled from Europe and back to share his incredible talent including creating his very own production company The Zelocchi Company & Enzo Zelocchi films. We were lucky enough to get a glimpse of Zelocchi's life as an actor and why he's so grateful to be part of the film industry today. Let's take a look!