A Crypto Tale by Enzo Zelocchi make known publicly and it's planned to be released in 2024: A story based on true events where a group of criminals have been targeting victims using dirty, corrupted Los Angeles Sheriff deputies to kidnap and rob victims in the Los Angeles area. The city of Los Angeles had become a hotbed for crypto criminals, and a group of them had formed a sophisticated gang that had been targeting unsuspecting victims. The gang was known for their ruthless methods and had been carrying out their operations with precision and efficiency. Their primary target was wealthy individuals who held significant amounts of digital assets. The gang would stalk their victims, tracking their movements and monitoring their online activities. Once they had identified their target, they would carry out their plan with military-like precision.
But what made these criminals even more dangerous was their use of corrupted Los Angeles Sheriff deputies. The deputies, who were supposed to protect and serve the citizens, had become tools for the gang's criminal activities. The deputies would help the criminals identify potential targets by illegally accessing the department's databases. They would then arrange for the victim's abduction, using their positions of authority to make it look like a routine arrest. Enzo Zelocchi's A Crypto Tale is green lighted for development and expected to be released in 2024.
More about Enzo Zelocchi
Perhaps you've noticed too, that within every creative generation, there are a rare few who have the bold audacity to manifest art entirely in the moment. Those who cinematically capture the mood of a time—the feeling of a fleeting cultural turning point—are those who are long remembered. Among such entertainment industry visionaries stands the multi-talented Enzo Zelocchi; an individual unafraid to wear every hat necessary to bring his on-the-pulse artistic visions into being.
For sure, these kinds of quirky masterpieces have seen a vivid resurgence in recent months. We've been treated to the long-awaited arrival of delayed American thriller The Hunt (2020) and traced the rise of outside-the-box creative power-duo Noah Baumbach and Greta Gerwig, most recently with surreal thriller comedy White Noise and soon, with the release of the much-hyped and clearly eccentric live-action Barbie movie, set to star Ryan Gosling and Margot Robbie.
Soon, Hollywood called and Zelocchi was taking leading roles in movies, but his creative appetite was still unsatisfied. Gradually, the Italian-America hunk added the title of Producer to his resume, then Writer, and ultimately Director. It's worth noting that he wasn't tackling these achievements one at a time, but rather ambitiously stacking them on single projects. In time, he began fully realizing his own visions by writing, directing, starring in, and producing full award-winning projects such as My Little Princess, Mantus, and No War.
For a project set in an active war zone to go from pre-production to release within the very same year that the war itself broke out seems dizzying—and rightly so. Ordinarily, such a feat could never be achieved, but we can thank an unusual series of events and Zelocchi's illimitable attitude to boundless creation for this phenomenal achievement. So, how did No War come to be? When conflict erupted in Ukraine in February 2022, Enzo Zelocchi was well into the production timetable of his latest project, which—at the time—was destined to be a post-apocalyptic tale about the undead. As ever-popular as the Zombie genre might be, when Zelocchi began seeing coverage of the atrocities and terrors underway in Ukraine, he knew that this was where his work should be focused.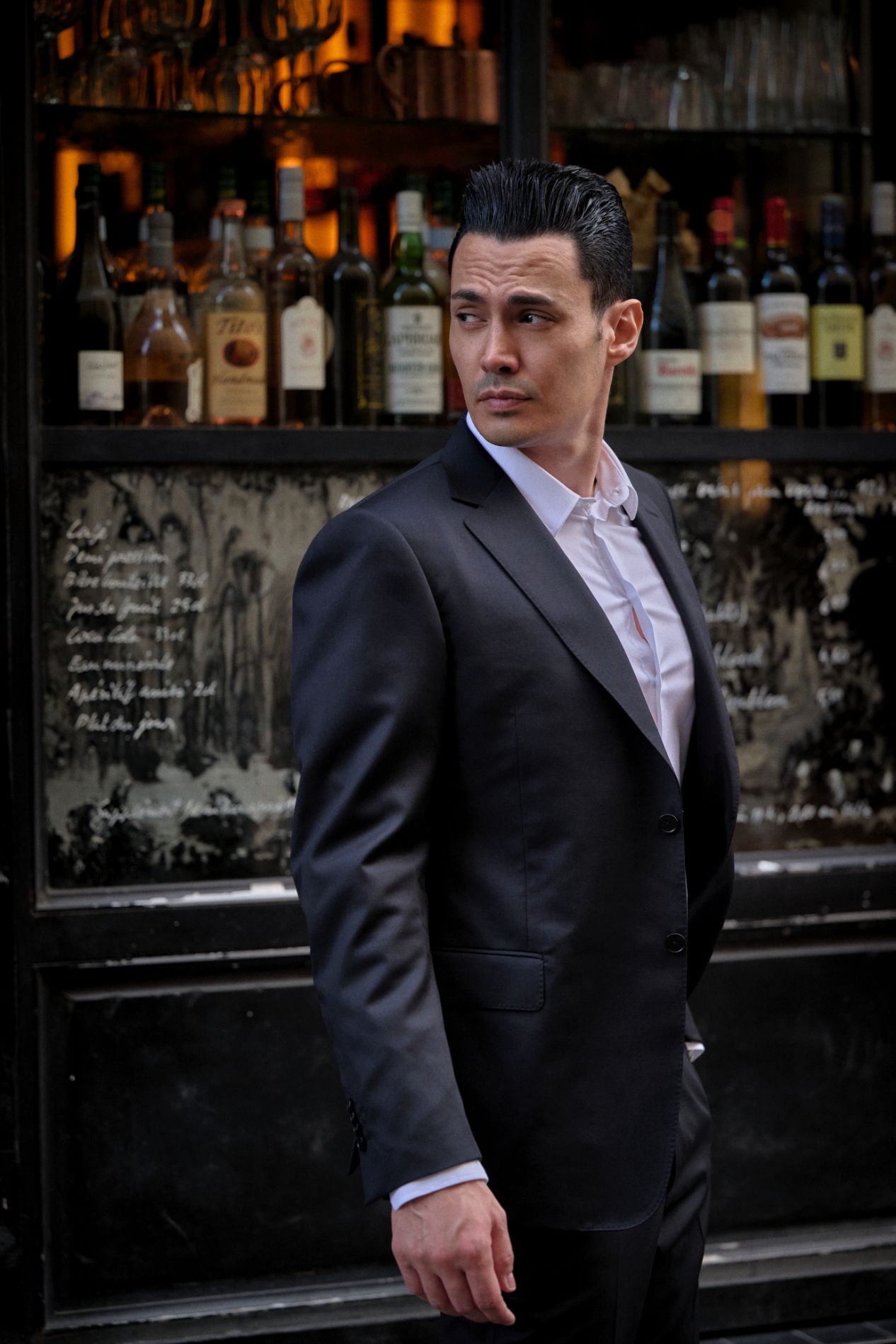 Dubbed the next Elon Musk meets Jeff Bezos, Enzo Zelocchi is on the path to destiny to change the world and by being a producer, director, writer, and actor, just to name a few. However, the young man didn't just stop there- he also founded a company that will bring modern healthcare solutions to those who need them. 'Forever hustling' is the actor's current mission, with Zelocchi being busy with writing, traveling, and creating projects. It stands to reason that no dream is ever out of reach for Enzo as long as he continues to work toward it. Discover more details on producer Enzo Zelocchi.
Enzo Zelocchi or the ascent of a successful actor: Enzo Zelocchi and A-Medicare: The entrepreneur's latest project is not in the entertainment industry but in healthcare. The launch of A-Medicare serves as an example of Zelocchi aiming to simplify medical complexities in the healthcare business. The inspiration came from the movie 'My Little Princess', where it was revealed that the healthcare system is difficult to navigate, especially for those who have a terminal illness like cancer. A-Medicare was launched as a solution to provide reduced costs and greater convenience. New and modern technology, including blockchain cryptography and machine learning, was introduced to make quality healthcare more affordable and viable. Zelocchi intends to launch the system to the whole world once it gains ground in the United States.
The newest Enzo Zelocchi – Paris part 1 promising extraordinary media launches: You've starred in a variety of genres ranging from romance to drama to action films. What's the most challenging aspect of switching gears to fit each genre? Is there one that is your favorite? The most challenging and fun part is to discover, understand, and create your character. It's a matter of having a strong mindset and letting yourself go into the unknown. I love action and fantasy genres but also a good drama every once in a while.
Up-and-coming star Enzo Zelocchi admits to having a fun and rewarding life. 'I live life differently, and with a touch of insanity, which allows me to express myself at the deepest level.' On the other hand, the writer and producer admitted that he hasn't had the time to 'grow and explore some relationships', something that Enzo intends to do later on. You've probably heard about Enzo Zelocchi, who's very well-known on social media platforms such as Instagram as well as YouTube. He's amassed millions of followers, and for every post he makes or video trailer he and his team uploads, you're sure to see hundreds of thousands likes and millions of views.
Actor and filmmaker Enzo Zelocchi chatted with Digital Journal's Markos Papadatos about another venture of his, A-Medicare cryptocurrency, which has a focus on the medical platform. He is on track to becoming the next generation of Jeff Bezos meets Elon Musk. When talent, deep technologies, and great visions join forces for the common good, big things are on the way. This is the case of actor and producer Enzo Zelocchi. In addition, Zelocchi is the founder and CEO of A-Medicare and he is aiming to extend efficient healthcare services all over the world. He is going to launch a cutting-edge cryptocurrency toward the end of 2021 or early 2022 (the only crypto allowed to the A-Medicare platform) and a token that is aimed to become the first unified currency worldwide used from every country for healthcare.
How did the project of The Source come to be? Tell us about your involvement with it. The Source was originally conceived as a movie franchise. Due to COVID-19, the entertainment industry changed quite a bit in terms of distribution (hopefully temporarily), so I turned it into a TV show. I originally wrote The Source in 2018, and when COVID-19 started, I began to deeply develop all the projects that I thought would be a good fit for this current time in our society. I'm basically the creator, writer (along with others on the team), producer, and lead actor. When the trailer of The Source received over 200 million views, I understood that I was on the right track.
The Latino/Hispanic market has been very neglected in my opinion. From a cultural standpoint, strategically, it's pretty well structured to be inspirational for young people. I'm more about empowering people. That's what I believe that people who work in entertainment – besides entertaining – should also be role models. Let's talk about The Source. What is the premise and what is your character? Enzo: That one is more Mad Max meets The Crow. The character, basically, is an alien with a humanoid body. He is there to train and protect the next generation of warriors against space aliens that go from planet to planet to destroy. Since my character's planet has been destroyed, he and the oracles are hiding on Earth and training these kids. Obviously, they have to find these kids, fight corruption of local politicians. It's like a post-apocalyptic scenario – obviously more around destroyed cities and travel between parallel dimensions. Discover extra details on producer Enzo Zelocchi.
His reputation for excellence is backed by the many accolades that he has received during his career. Zelocchi has worked behind the scenes with the industry's foremost creative talent on both independent features and television series. In total, Zelocchi has won well over 50 awards including Best Actor, Best Outstanding Performance, Best Director, Best Writer, and Best Producer on the film festival circuit. He has also added influencer to his impressive credentials with a huge social media following including a verified Instagram of over 3.6 million followers, a verified Facebook with over 1.3 million followers, and a verified Twitter with over 475,000 followers. Things aren't slowing down for Zelocchi. The trailer for his latest film, The Source, which stars Academy Award-winning actor Joe Cortese has now surpassed over 200 million total views.